This route specifies that the manufacturer or his authorised representative ensures and declares that the products concerned conform to the harmonised standards applicable to them.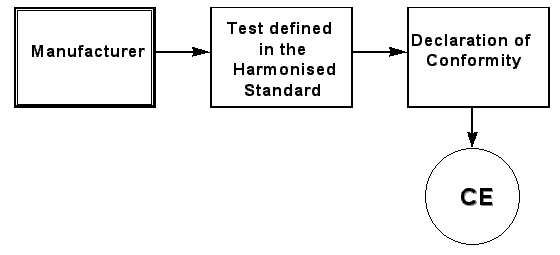 The manufacturer (or his authorised representative established within the EEA) affixes the CE marking and draws up a written EC declaration of conformity. They must keep this EC declaration of conformity at the disposal of the competent authorities for inspection purposes for a period of ten years after the equipment was placed on the market.
The manufacturer shall take all necessary measures in order to ascertain that the manufacturing process ensures compliance of the manufacturer's products with the applicable protection requirements of the Directive as described in the declaration of conformity.
The simplicity of this procedure and the fact that the only documentation required is the EC declaration of conformity should be noted.